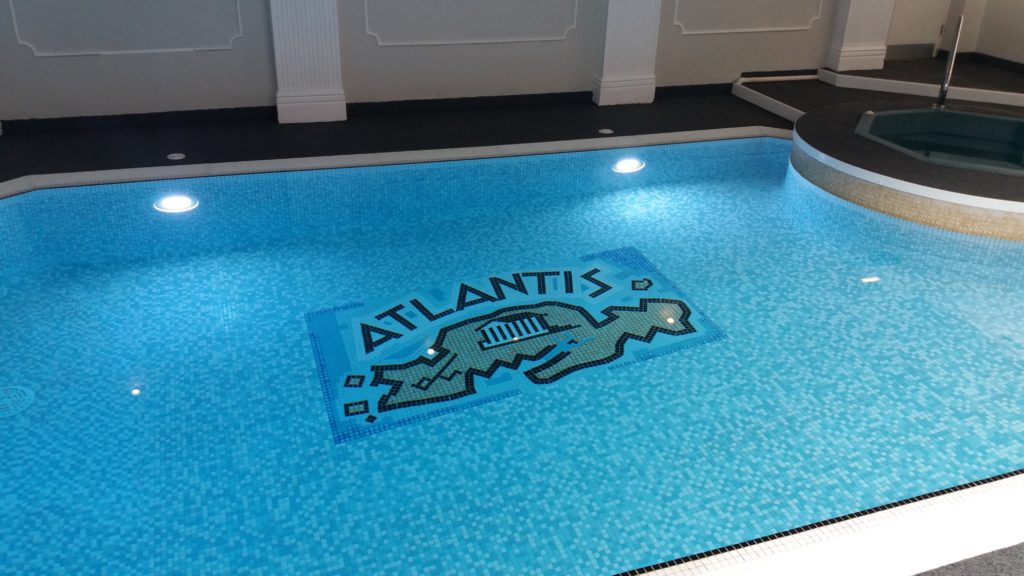 The Chadwick Hotel in St. Annes on the Sea, Lancs. has recently undergone a refurbishment in the Health Club. The work was primarily to reduce the depth of the pool, however, as the pool had to be closed for several weeks the owners took the opportunity to improve the facilities for their guests and decided to refurbish the whole of their health club .
The initial stage was to empty the pool in order to start work on reducing the depth to 1.5m, following health & safety concerns. The sumps were raised to the correct level, concreted in place and re-tiled. Meanwhile, the balance tank was cleaned out and valves and pipework checked and repaired plus the overflow channels repainted.
Once the major work on the pool had been completed the pool and overflow grating was acid washed to remove any built up dirt. New  LED underwater pool lights were also installed, making the pool look vibrant, sparkling and inviting.
Sauna & Steam Room
The Steam Room had been out of action for quite a while so the new owners decided that a replacement was necessary. A reconditioned generator and new control panel were fitted to enable full use of the facility. Meanwhile new benches in the sauna have been fitted making the whole experience more pleasant and fulfilling.
New Flooring
The poolside and changing room floors have been removed and replaced with a new granular rubber floor.  A durable, maintenance-free granular rubber safety surface, blended with a mix of chosen coloured 2mm – 3mm rubber granules with a premium colour-fast resin. The result is a fantastic looking floor with a high performance no slip surface.
Plant Room
In the latter part of last year a new chemical control system and acid doser was installed to help maintain the correct pool chemical levels, resulting in an improvement of the quality of the bathing water. During the pool closure the opportunity was taken to give the plant room a major overhaul, removing redundant equipment and reconfiguring pipework aiding the efficiency of the system.
If you would like any information or advice on transforming your pool or thinking of building a new pool, please contact us and we will be happy to help.