Repairs
If you are having problems with your hot tub whether it is to do with air, electric or water we are happy to advise you and recommend a solution.
Air blowers, air switches, circulation pumps, heating elements, jet and bodies for most makes and model of spa are available. Along with accessories such as pillows, covers and steps.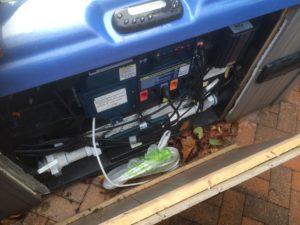 Service
From time to time you will encounter problems with your spa water. Cloudy water, foaming water or chlorine odour. Don't despair!! We have treatment products that will eliminate these problems to ensure quality spa water for you to enjoy.
From time to time your water will need to be emptied which is the ideal time to put a flush treatment through before refilling. Please contact us to arrange this service.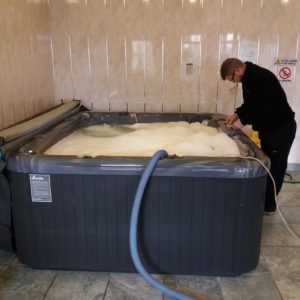 Products
We provide the whole range of products to enable you to run your hot tub safely.
Spa Chemicals: Shock chlorine, Bromine & chlorine sanitisers and water balance products.
Replacement filter cartridges for most hot tubs
Speciality water treatment products including, no foam, cartridge cleaner, waterline cleaner, stain & scale inhibitor & water clarifier
To see our full range of spa products please click here
A guide to maintaining your spa – 'Spa Care Made Simple'. Download the pdf here